Case Study: Peter Munk Cardiac Centre
The Medly Program at the Peter Munk Cardiac Centre (UHN – PMCC) was launched in 2016.  Eight cardiologists, representing 100% of the staff cardiologists at the UHN – PMCC Heart Function Clinic, are currently monitoring patients within the Medly program. These cardiologists are supported by a frontline Medly coordinator who currently manages all the alerts for over 200 patients.
Most Medly patient users have a New York Heart Association (NYHA) class of 2 and 3 and tend to have reduced heart function with an average left ventricular ejection fraction of (LVEF) of 32%. However, our experience has found that the Medly program can be beneficial for patients of all heart failure severities if there is a clinical judgment of ongoing clinical concern (e.g., recently discharged from hospital, sudden change in health status) or a need for self-management support.
Of the over 250 patients enrolled in the program since 2016 most have been enrolled indefinitely, making this program unique compared to other telemonitoring interventions which have a predefined end date. In contrast, the Medly program takes a patient-centered approach to health service delivery whereby the decisions to off board patients is made by patients in conjunction with clinicians. To date, most patients who have left the program have done so for clinical reasons as it was determined that remote monitoring was no longer a beneficial component of their heart failure care plan (e.g., received a heart transplant or implantable monitoring device).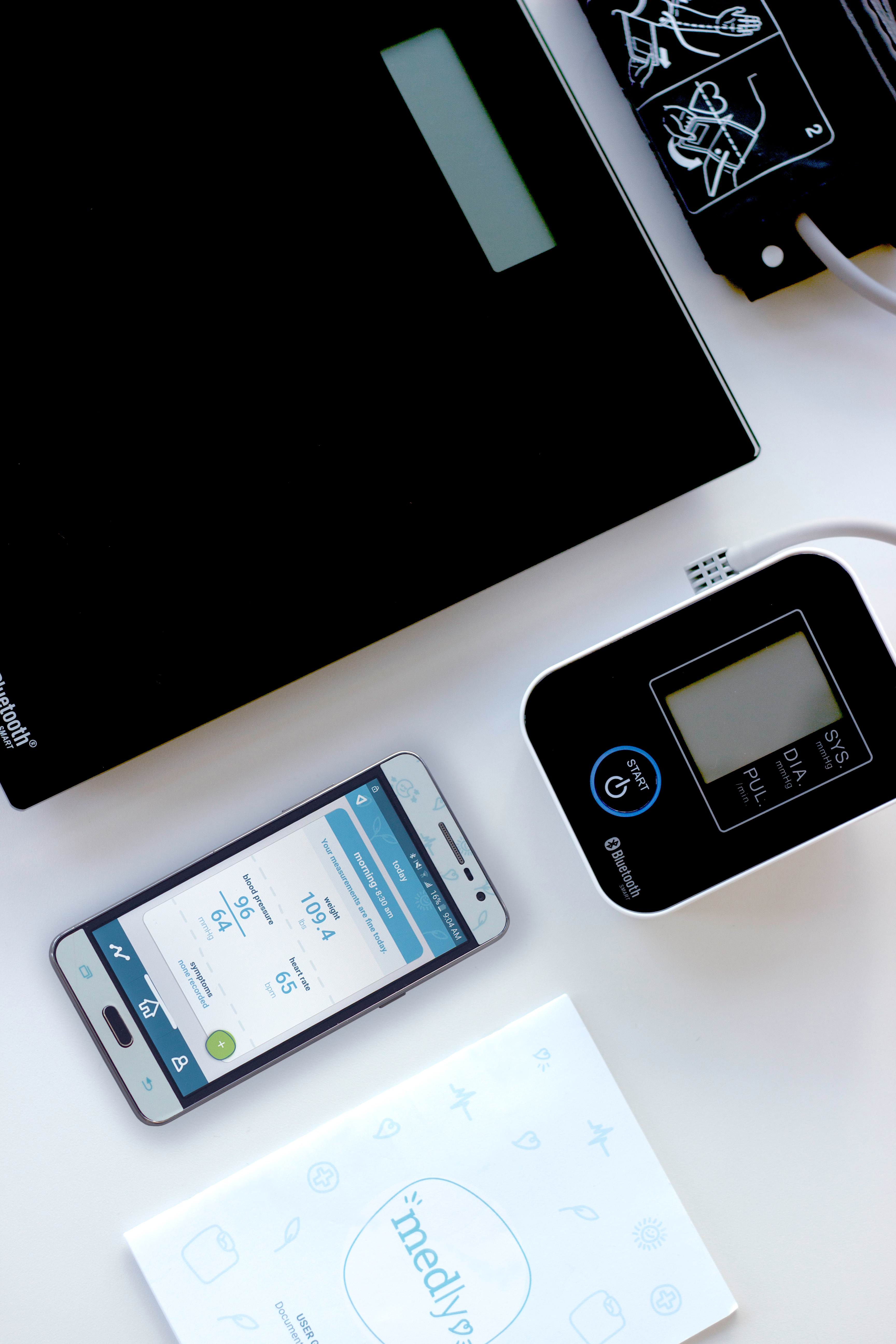 Although the current sample size does not allow for an analysis of the impacts on health service utilization, preliminary findings of the Medly program evaluation at UHN – PMCC found that it significantly reduces BNP values (an indicator of heart function), and improves self-care maintenance, and physical and overall heart failure-related quality of life. These results replicate findings from a previous randomized controlled trial conducted with Medly in the same clinic (Seto et al. 2012).
Further, an implementation evaluation has found that the program was successfully integrated into the Heart Function Clinic's existing workflows within its first year (Ware et al. 2018). Much of this success can be attributed to Medly's ease of use and its value-add to existing services.
"The Dashboard is very intuitive and simple to use… I don't see anything else that we're doing that overlaps with what Medly's doing. One of the things we try to do a lot more of is education in the clinic environment for patients and I think Medly just completely supports those messages that we give to patients…It just kind of nicely fits together in terms of more comprehensive care for patients."
– Medly Clinician
Likewise, patient response to the program has been overwhelmingly positive due to its ease of use and the program's ability to support patient self-management and provide peace of mind.
"We live so far away from the hospital… When the people who are really interested in your well-being are that far away, it's nice that you've got that system in place, where if something goes wrong you know right away…They call you, and, you know, discuss it… it's terrific."
– Medly Patient